Oh baby, I didn't mean to leave you. Sometimes mummy just needs a month-long cocktail break to sand down those rough edges.
Today's topic: Hot designers who are actually hot. Keeping in mind designers are just regular old working folk like you and me (well...maybe you, anyway), it's kind of a genetic coup when they manage to wrestle the brains AND the beauty nod from their hypercritical peers. I guess they say it's the inside that counts, but I say THANK GOD FOR SKIN!
Charlotte Ronson:
It's not so much her face, though she's cute enough...it's those bangin stems, always teetering on the high high heels. Bam! Bam!
Chris Benz: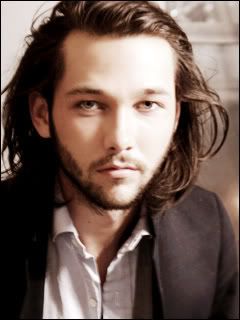 Is this a headshot for his Twilight audition?
Alice Temperley:
This is actually a really good photo of her, but she's so English countryside fresh anyway, don't you want to throw on some wellies and chase her down the bridleway all afternoon?
Laura Poretzky of Abaete:
Just, you know, incontestably pretty. And her wardrobe is full of Abaete clothing, so she looks awesome all the time. Eff.
Hedi Slimane:
This one may not be for me, but it certainly is for every gay man born between '58 and the aughts.
Rachel Roy:
Man I wish I could hate her, but she looks SO NICE.
Georgio Armani:
Ok, know what? Whatever. He looks awesome.
Alexander Wang:
In this photo, I believe the sage is bestowing the wisdom of flawless
déshabillé
to his disciples.
Behnaz Sarafpour:
Shiny hair, firm tatas, glowing smile. She's not 23, but I think she's radiant.
Johnson Hartig and Cindy Greene of Libertine:
I guess you could say they err to the "average" side of cute, but they walk around with their dapper canine friend all like, 'hell, I'm not even gonna try to top Lulu's top hat there, I'm just gonna throw on this flight suit and 6 ties and be done with it."